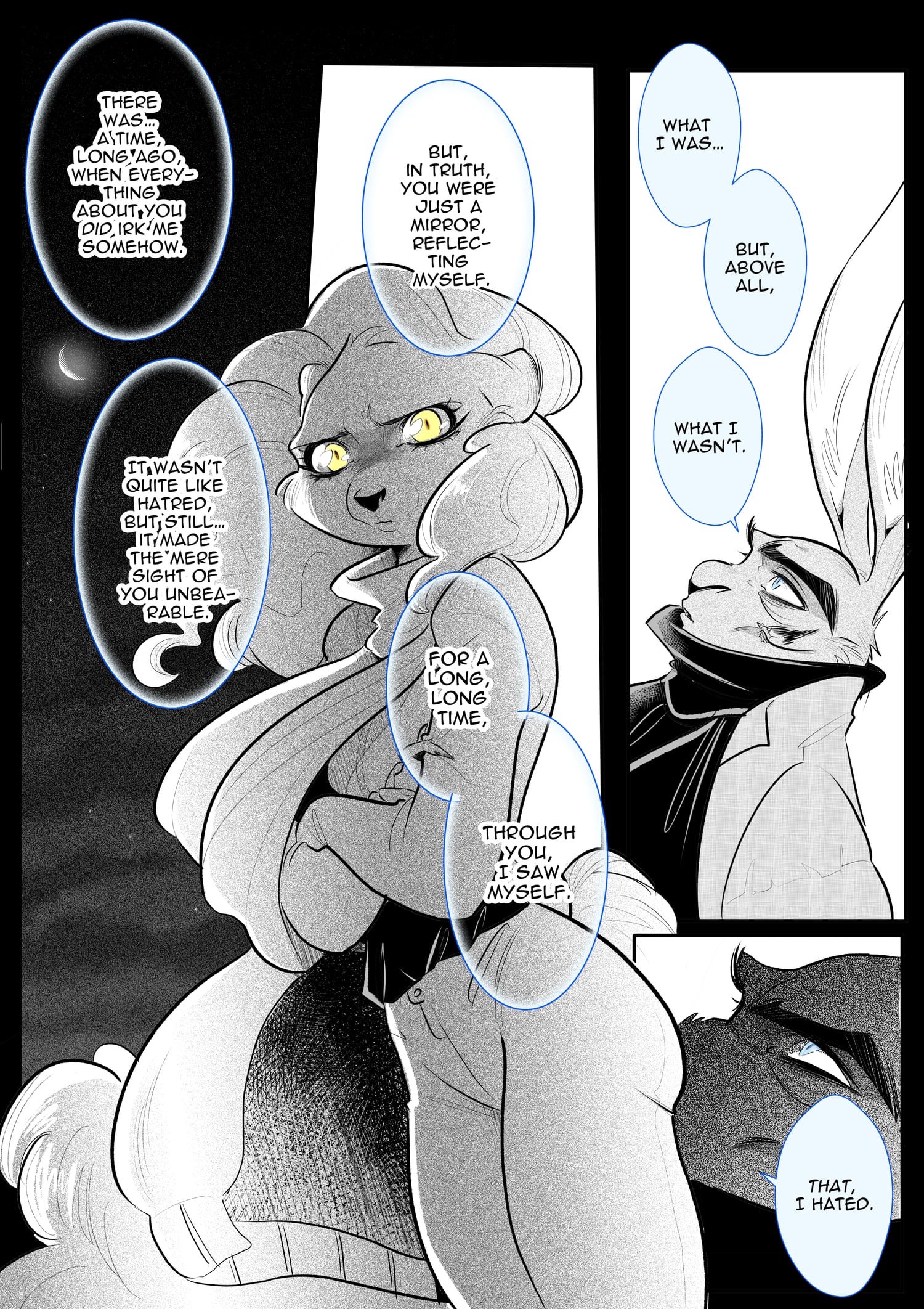 Jack is a terribly honest character: terrible at being honest, and honest to a terrific extent, one that people are not ready to take. Maybe he does know that, and why he avoids confrontation like the plague. Cynthia, on the other hand, can't be fully honest without putting some effort into it, because her innate candor would give her away immediately.
But, sometimes, honesty is all you have, all you can give. And you can only pray it's enough.
Well… looks like it was.
Friendly reminder that chapter 7 is already available on Gumroad with a starting price of 2.50$. Consider buying it if you want to support us!
You can properly watch the new gallery by selecting ☾YMBERLIGHT > COMIC from the menu, or simply go here: GALLERY
Alternatively… keep scrolling!