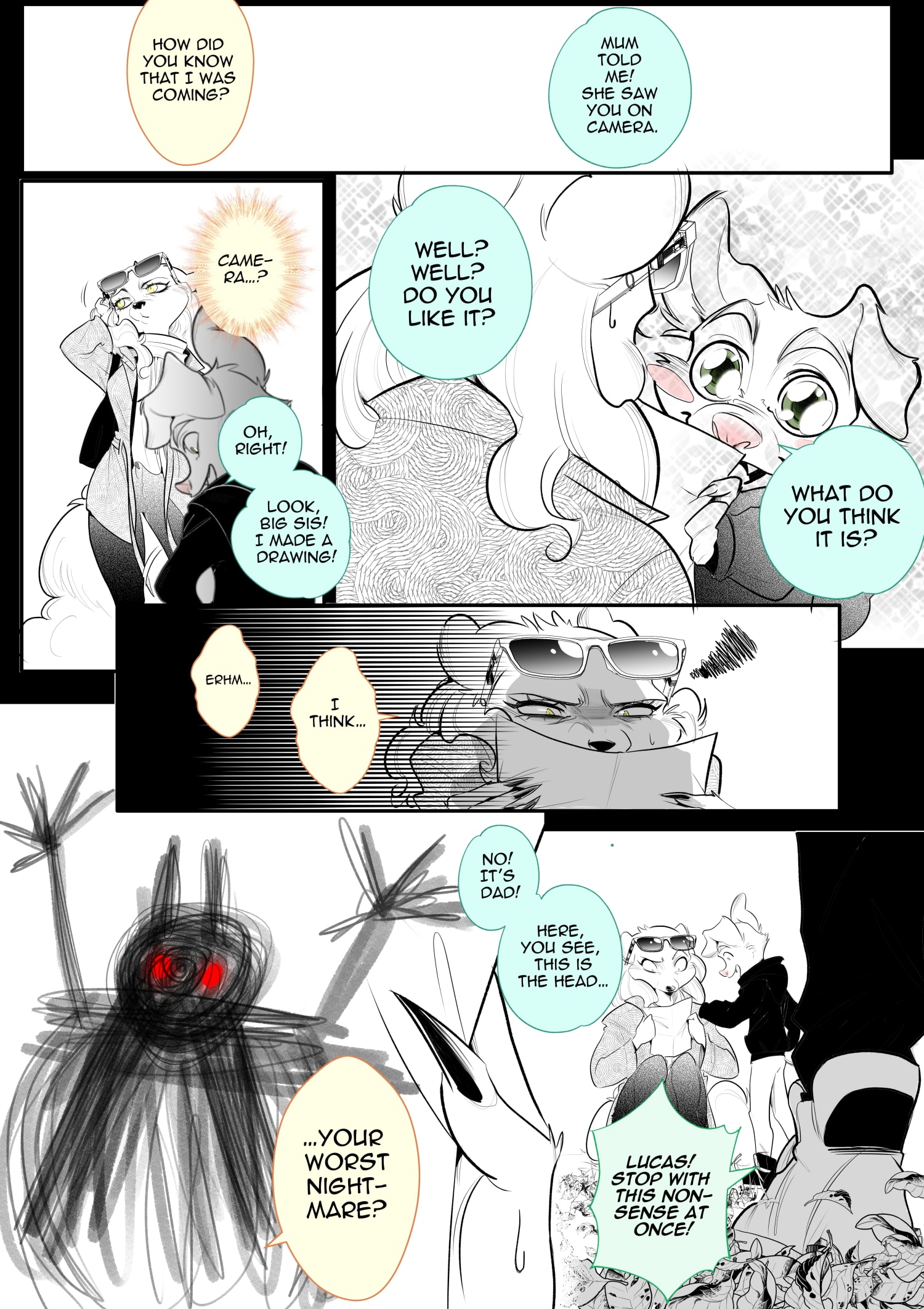 A glimpse of Cynthia's (foster) family. I've always loved them and couldn't wait to introduce them in the comic.
There are so many things that could be said about this family, but the space at our disposal is limited. So, enjoy these pages and get the most from them! ☺
Friendly reminder that chapter 6 is already available on Gumroad with a starting price of 1.50$. Consider buying it if you want to support us!
You can properly watch the new gallery by selecting ☾YMBERLIGHT > COMIC from the menu, or simply go here: GALLERY
Alternatively… keep scrolling! 

---