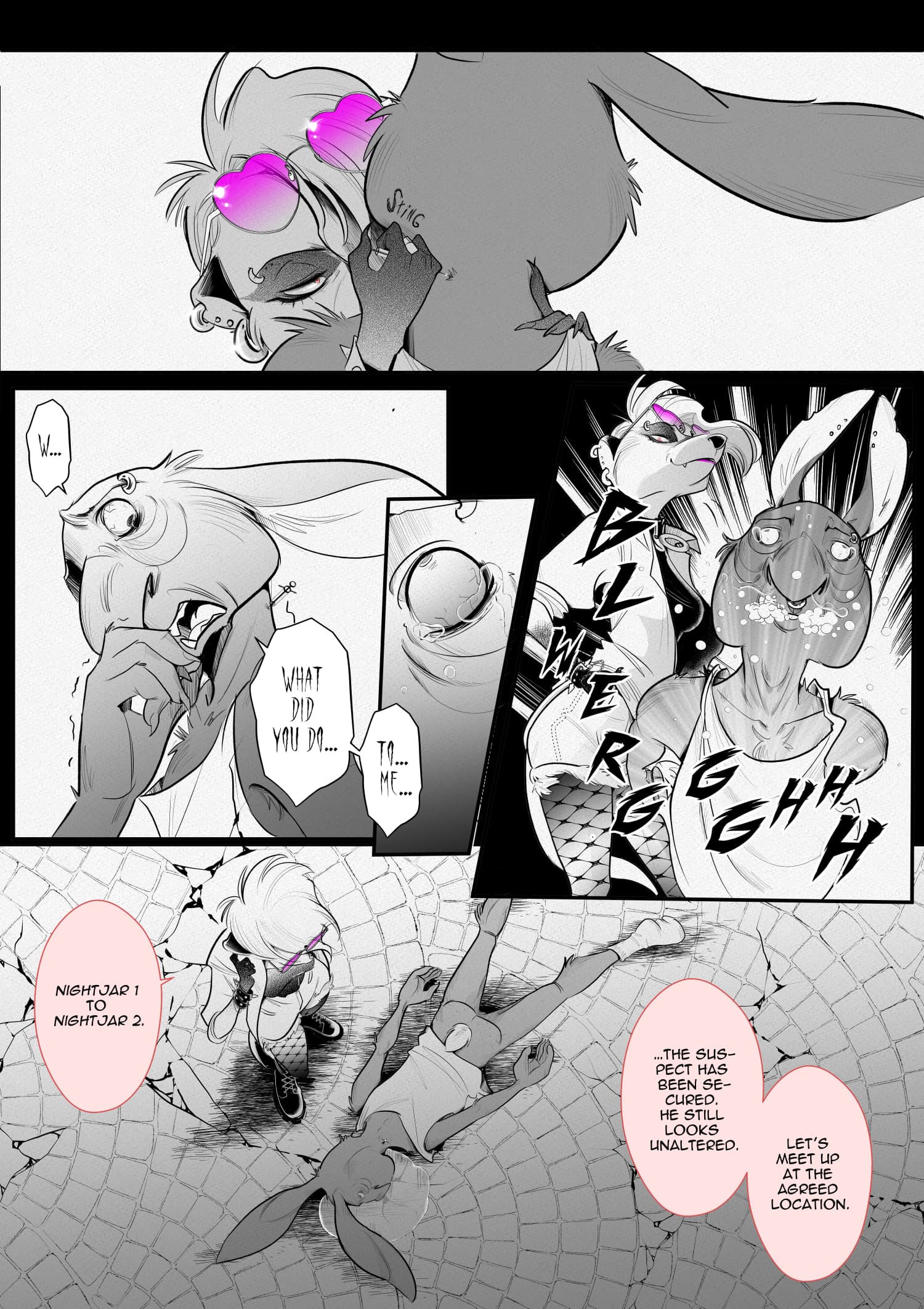 We await protests from the rabbit union for the mistreatment of them in our comics.
And with these pages chapter 5 concludes, decidedly more concentrated on the Oldoor riots: a desolate and infamous "neighborhood" of Portanova, inhabited by destitute citizens and fulcrum of small and large not-too-organized crime. There's speculation that a drug is circulating that is causing disorder, will that really be the case?
We hope the chapter has stimulated you despite the absence of interaction between the… two idiots, but we must outline a general picture of the situation that surrounds them and willy-nilly involves them.
See you soon with Chapter 6, thank you as always for your kindness and support!
The entire chapter 5 is already available on Gumroad for 1.50$.
You can properly watch the new gallery by selecting ☾YMBERLIGHT > COMIC from the menu, or simply go here: GALLERY
Alternatively… keep scrolling! 

---