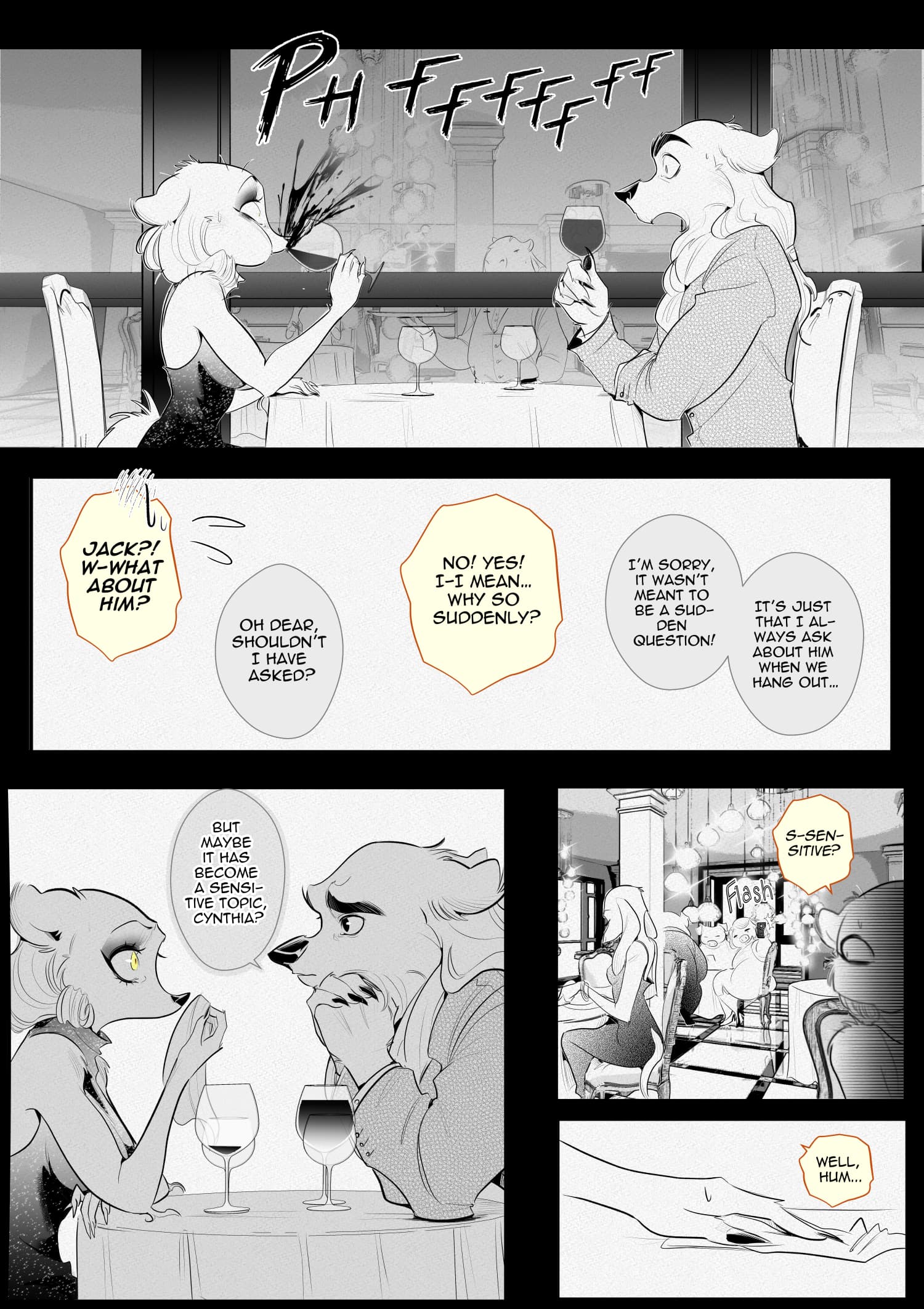 Here we are with the Wednesday release, but tell us, dear: how are things going? are you comfortable with these weekly publications in small blocks? are you better off than Cynthia in these pages or are you too drowned in existential distress? let us know, don't be shy!
As we wrote some days ago, the entire chapter 5 is already available on Gumroad for 1.50$.
You can properly watch the new gallery by selecting ☾YMBERLIGHT > COMIC from the menu, or simply go here: GALLERY
Alternatively… keep scrolling! 

---