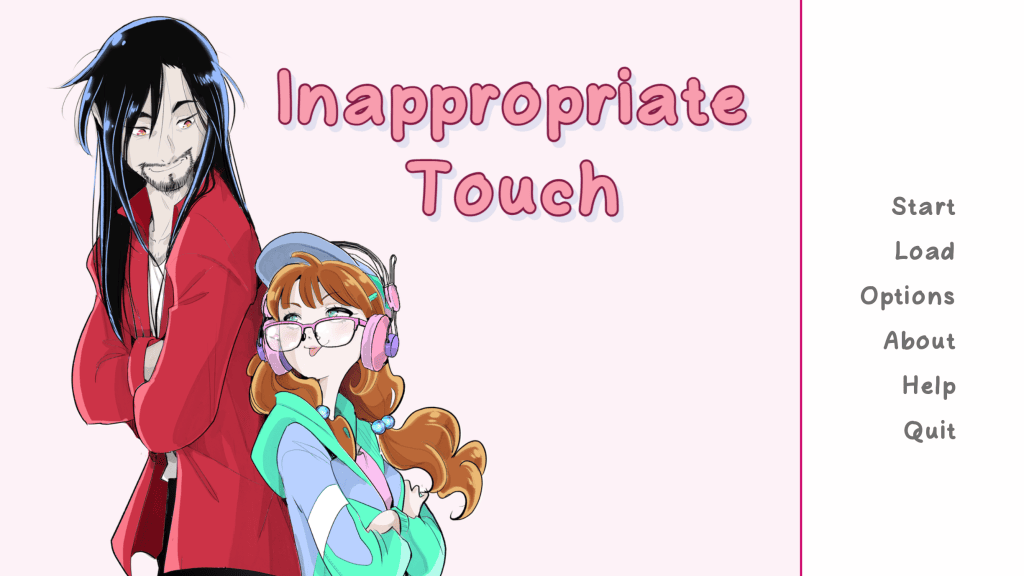 Hi there!
Do you remember Estelle? The project featuring Monica and Jacob? Well, here's a little something to get to know the medium better (which is the visual novel): a game named "Inappropriate Touch".
Jacob makes a comment on Monica's hair, and the situation is soon out of control.

A short visual novel featuring a tall man and a little over-the-top girl, casually chatting at their workplace. 
Choose up to three ways to react to Jacob's shyness, witness how cute he can get and how big of a menace Monica can be. The results might be… unexpected.
You can download the game by using the widget below, or simply visit the itch.io page where you can find more information about it.
The game is for Windows, Linux and Mac systems.