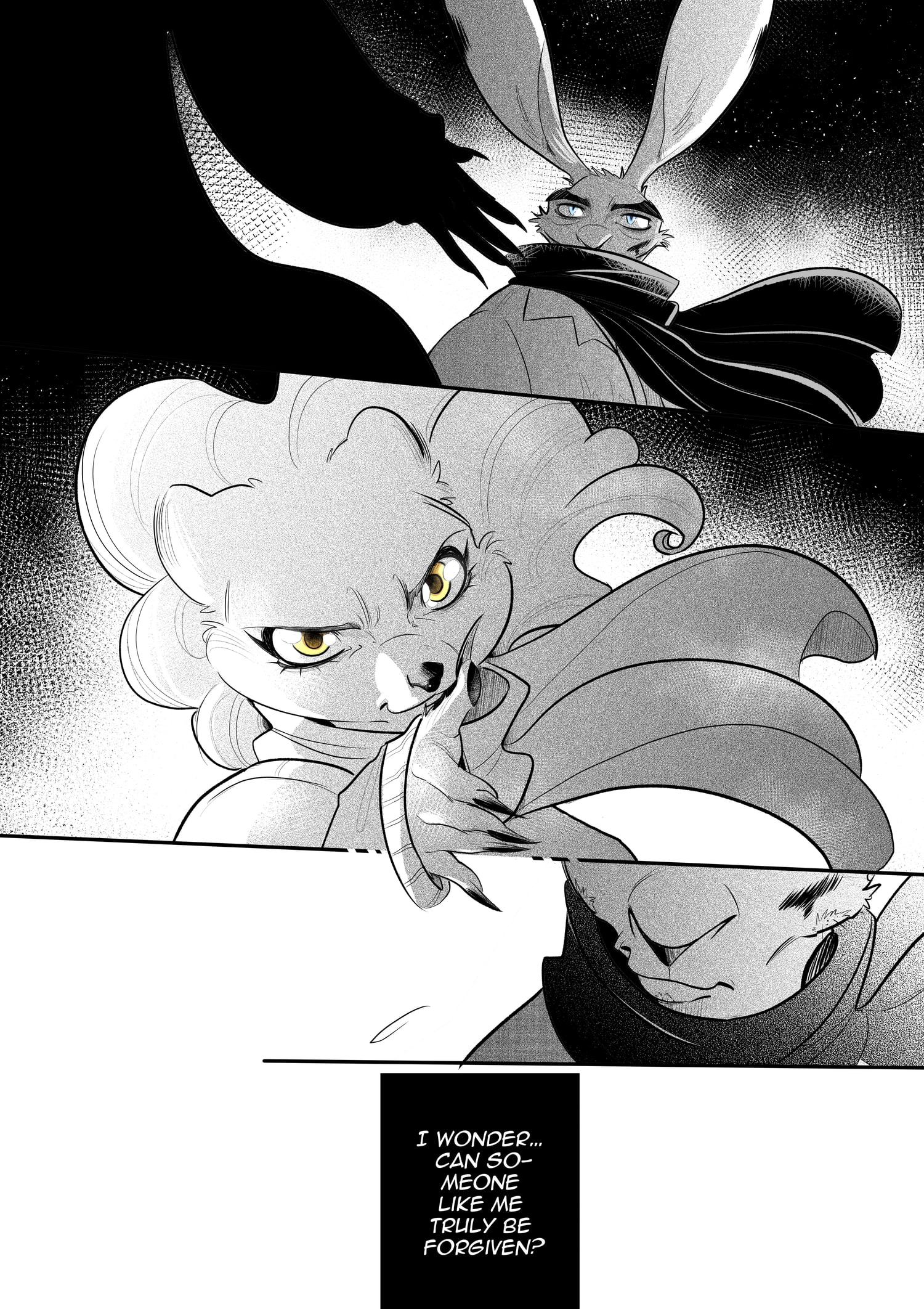 The real question is: do you want to be forgiven, Jack?
With this, the last chapter of Cymberlight has been entirely published. It was… at attempt at something bigger, in a sense. There's only two of us, and so many things we could tell you about Jack and Cynthia's universe. We can't do everything, but we can at least do something. This was part of the "something" we can do. Other parts we'll come, and we're working on one of them right now, but they won't be chapters; instead, they'll be episodes, like the ones we've always been doing. As far as concerns you, they'll be no difference.
Also, please note that we're also working (at least mentally) on the Estelle project, and we'd be glad if could support us there, too. If you love our work not because "it's furry" but because you believe we CAN pull off some nice characters, dynamics and stories, then I'm sure you won't be disappointed. In fact, I'm pretty confident we could do even better this time (experience is the best teacher).
Tha being said, friendly reminder that we post some stuff regularly on Instagram 📷 and Twitter 🐦 (with a separate account dedicated to Estelle ⭐). Make sure to follow us there, too! (or maybe don't, it's your choice after all 😄)
You can properly watch the new gallery by selecting ☾YMBERLIGHT > COMIC from the menu, or simply go here: GALLERY
Alternatively… keep scrolling!