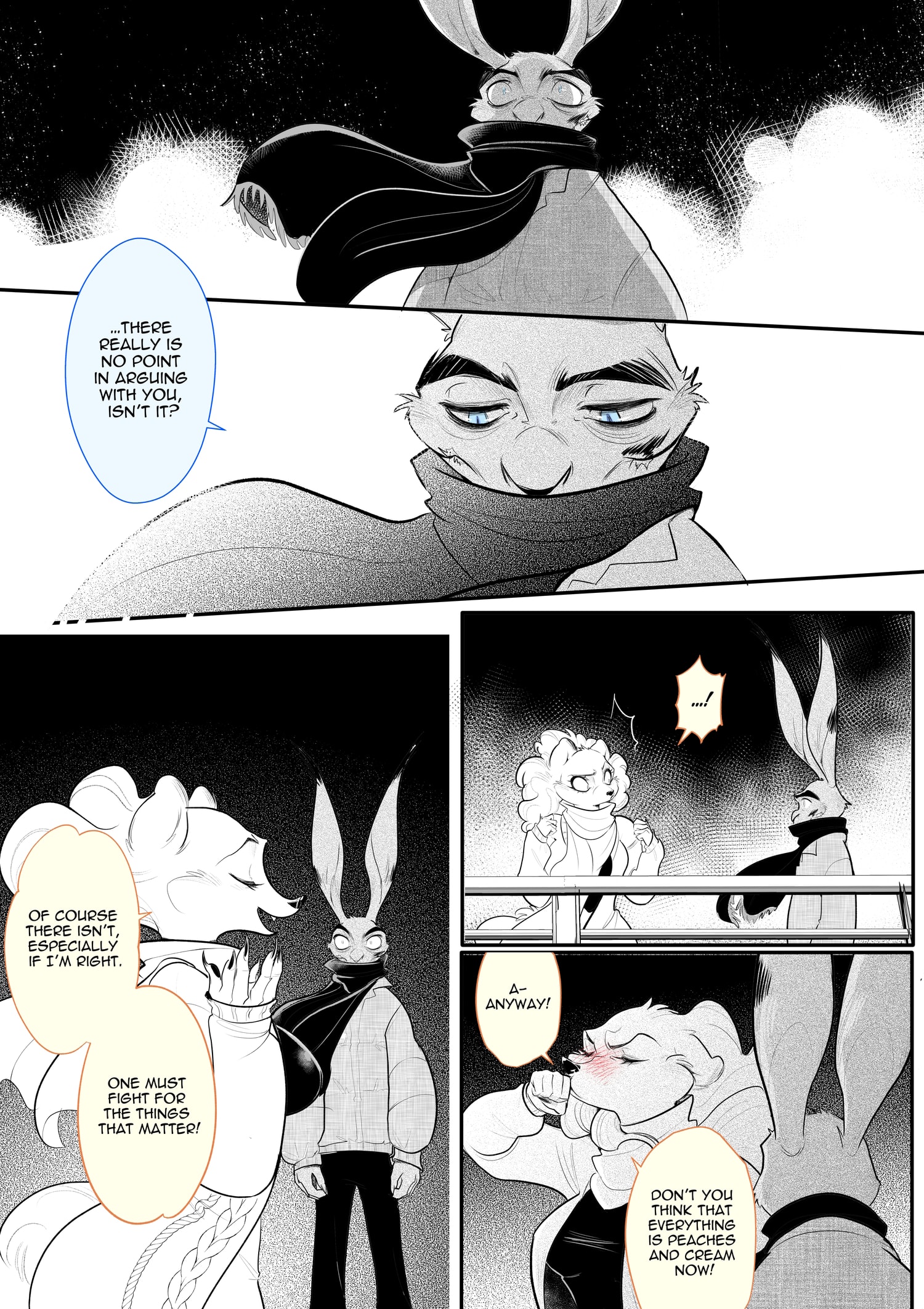 And what do you know about peaches and cream, Cynthia?
Hi there. We're almost done with Cymberlight's final chapter, only one post left. We're not planning to stop after that, but we did have some difficulties in the past months, as you might have already read on Patreon. Plus, there's another project we're working on, and a new comic happens to be almost done. Anyway, we still have some old material to publish here, so let's see how things will go.
Like Cynthia said… I'm sure we'll manage. 😄
You can properly watch the new gallery by selecting ☾YMBERLIGHT > COMIC from the menu, or simply go here: GALLERY
Alternatively… keep scrolling!