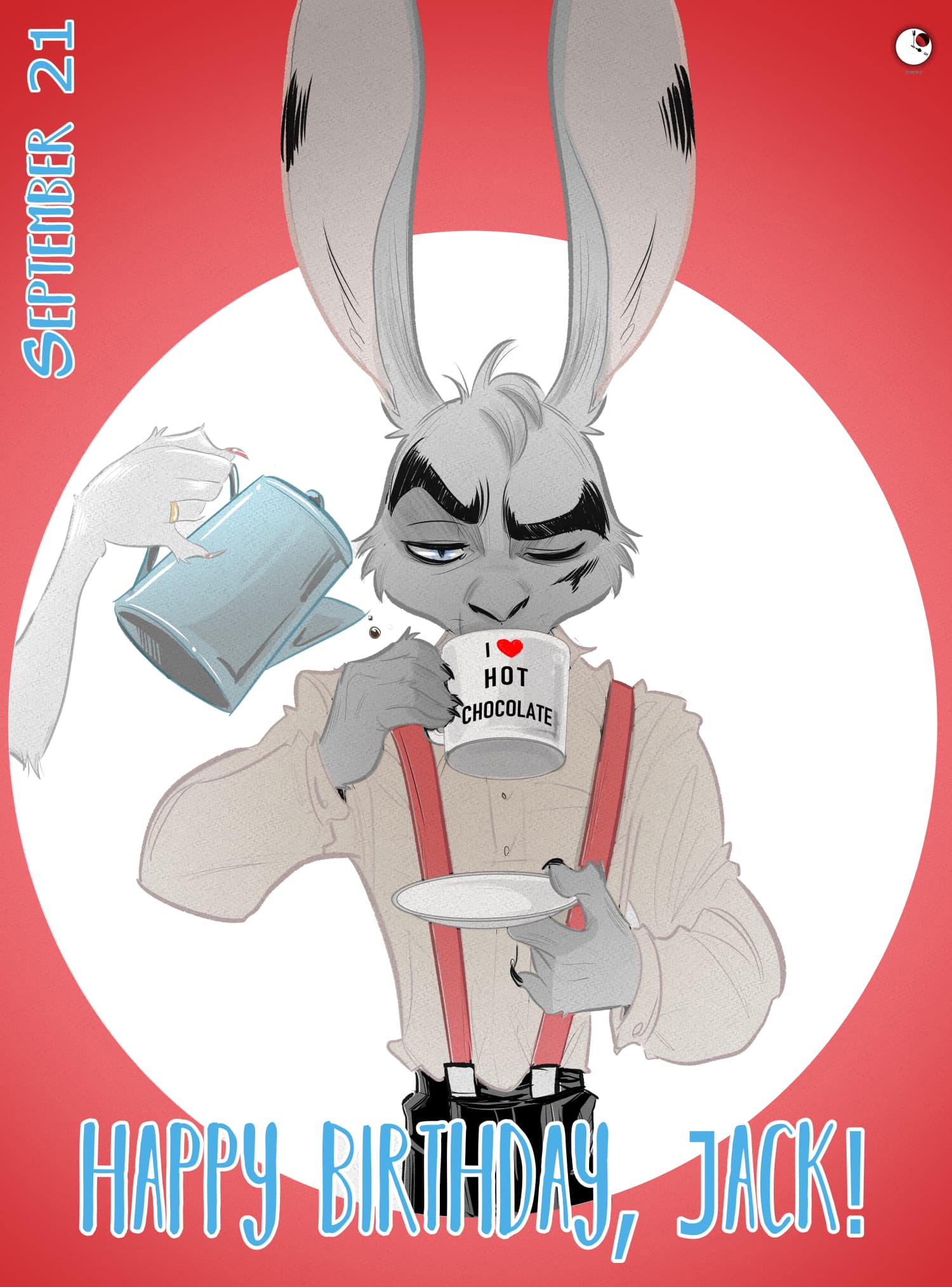 September 21 is our dearest hare's birthday! We deeply thank Rem for this wonderful illustration, featuring a mysterious white arm with a… ringed hand? Mh, that's a little fishy.
The mug says, "I love hot chocolate". We can't help but wonder whose mug it is…
Also, be careful, white hand! You're spilling some dark beverage on Jack! What if he gets all wet and dirty and has to change clothes?
Ah wait… maybe that's the plan…