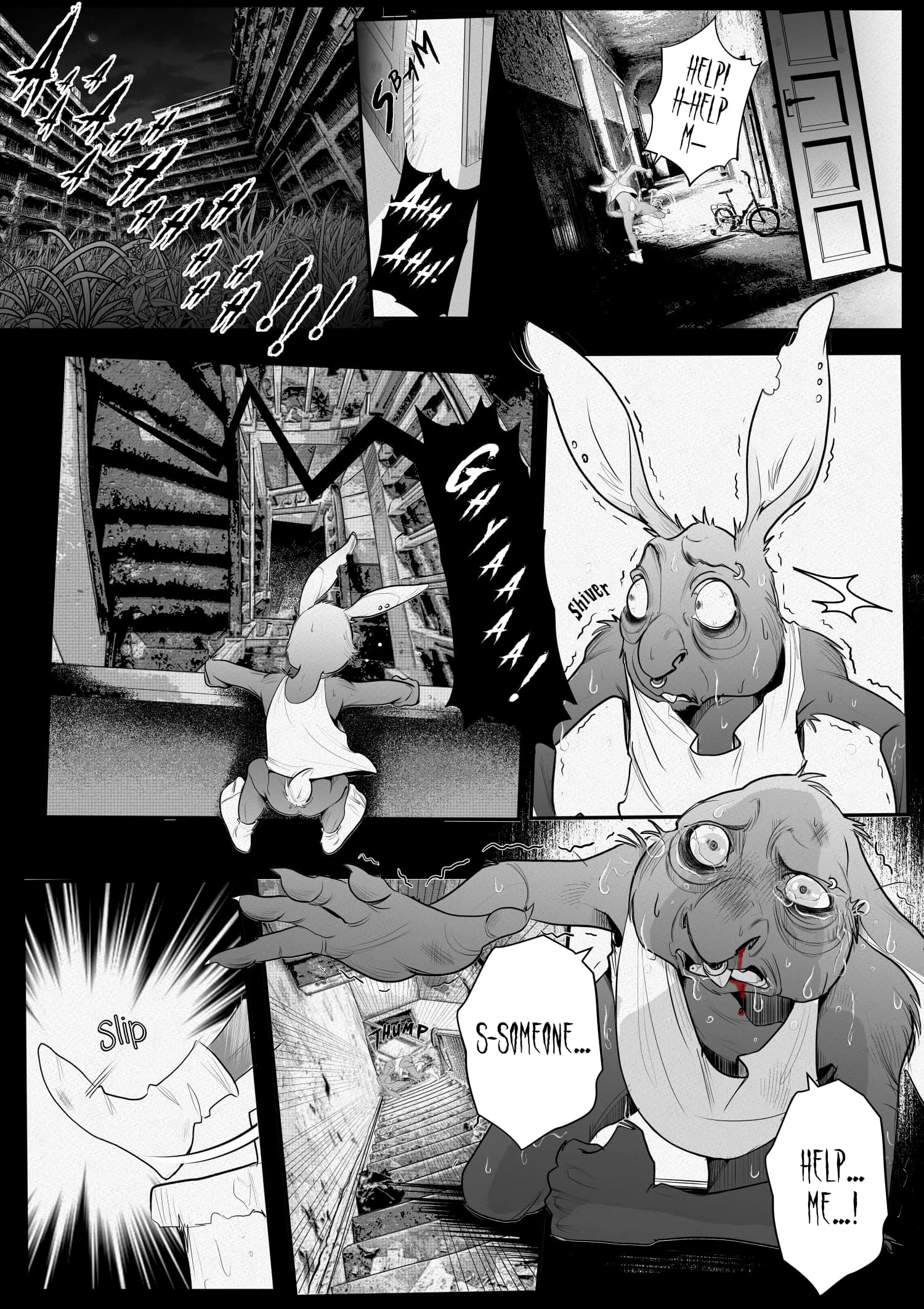 A mysterious rabbit without pants and the entry of Queen Maria, what could possibly go wrong?
Hi guys, we're back after this short holiday break, how are things going?Did you have a good holiday ? it was a bit complicated here but we got away with it.
We are currently working on chapter 7 which is the most challenging we have worked on so far so we apologize if there will be any slowdowns in publications in the near future (not necessarily but we warn you anyway…). Thanks again for your kindness and see you soon!
The entire chapter 5 is already available on Gumroad for 1.50$.
You can properly watch the new gallery by selecting ☾YMBERLIGHT > COMIC from the menu, or simply go here: GALLERY
Alternatively… keep scrolling! 

---