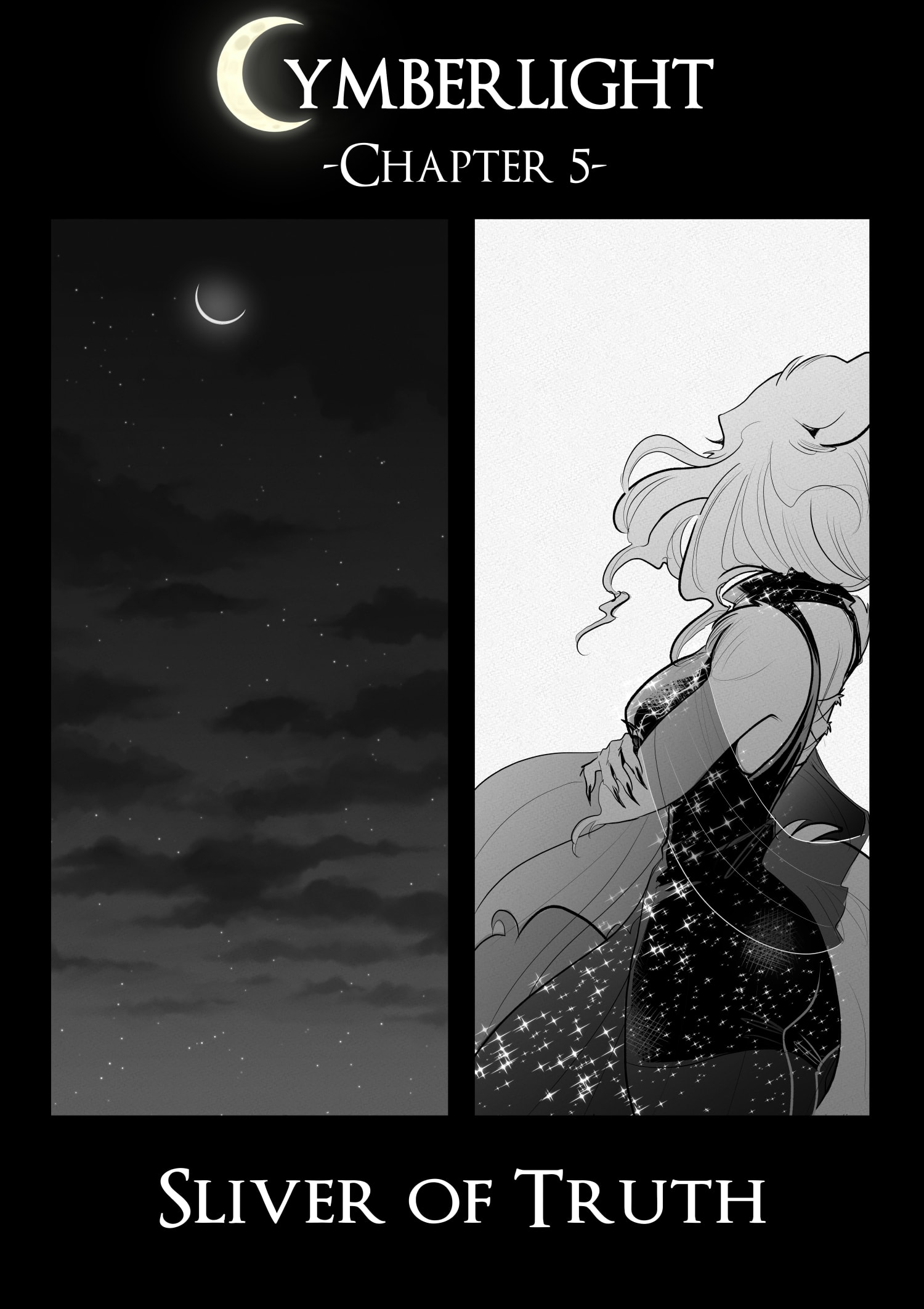 Sliver of truth, but what kind of "truth"? we'll see…
We apologize for the delay and for the meager publication of this week but the part that is coming will surely be more "juicy", so to speak…
We're currently working on the seventh chapter which is quite challenging. We cross our fingers and hope to get a good result🤞.
The entire chapter 5 is already available on Gumroad for 1.50$.
You can properly watch the new gallery by selecting ☾YMBERLIGHT > COMIC from the menu, or simply go here: GALLERY
Alternatively… keep scrolling! 

---